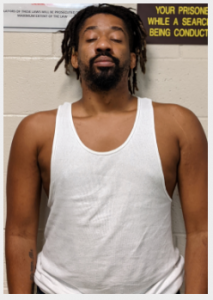 Montgomery County Police are searching for a second suspect.
Gaithersburg, Md (KM) Montgomery County Police have arrested a suspect in connection with a home invasion in Germantown last month, and are looking for a second suspect. Garrett Spriggs-Duncan of Silver Spring, 30, was taken into custody without incident at his place of employment in Potomac. He's charged with armed robbery, home invasion, 1st-degree assault and use of a firearm in the commission of a violent crime.
Police say on September 17th, 2021 at around 1:00 PM, officers were dispatched to the 18000 block of Bent Willow Circle where a man told them he had been assaulted by two individuals, and his television and other electronic devices were stolen.
The second suspect is still at large, and anyone who knows his identify or whereabouts is asked to contact Montgomery County Police Major Crimes Division at 240-773-5070.
By Kevin McManus