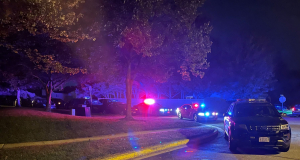 Two victims in critical condition.
Frederick, Md. (DG) – Three men were injured in a shooting over the weekend in Frederick.
The Frederick County Sheriff's Office reports early Saturday morning deputies responded to the 6700 block of Killdeer Court in Ballenger Creek shortly before 1:30 a.m. for a call of a shooting in progress. When they arrived, they found three adult male victims with gunshot wounds.
According to spokesperson Todd Wivell emergency personnel transported the victims to different medical facilities for treatment. He reports two of the victims were in critical condition and one was in good condition.
Police have no suspects and are asking anyone with information to call 301-600-1046.