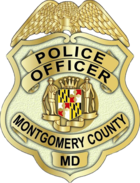 Police say it appears to be an isolated incident.
POOLESVILLE, Md. (AP) — Montgomery County police say a man shot and killed someone who he said was trying to break into his Poolesville home.
Police say a homeowner called the emergency communications center around 9 a.m. Monday to report that a man was trying to break into his home, police said. While he was on the phone, police say the homeowner fired at the man, striking and killing him. When police officers arrived at the home, police say they found the man in the home.
Detectives were interviewing the homeowner on Monday afternoon.
While the investigation is ongoing, police say they believe it was an isolated incident.
By The Associated Press