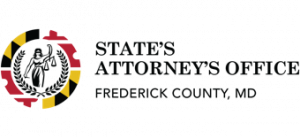 He's expected to be sentence next year.
Frederick, Md (KM) A Frederick man charged with numerous child pornography offenses entered a plea on Tuesday. The State's Attorney's Office says David Lee Mangum, 24, pleaded guilty to filming child pornography, soliciting a minor for child pornographic material, and promoting and distributing child pornography.
His sentencing is scheduled for March 2nd, 2022.
Earlier this year, Frederick Police responded to Mangum's home on Butterfly Lane after receiving a cyber tip from the National Center for Missing and Exploited Children. Authorities say he spoke with officers and admitted having a "romantic relationship" with a 14-year-old girl in Pennsylvania. He gave police his phone.
After examining it, authorities found several videos and images of child pornography with numerous children and evidence that he purchased it.
They also spoke with the victim, who told them she sent Mangum child pornography at his request. In return, he sent her sexually explicit images and messages.
By Kevin McManus