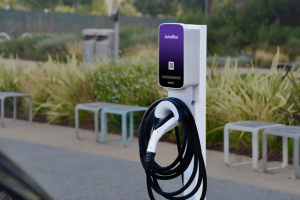 Two bills were the topic of public hearings.
Frederick, Md (KM) Only one person testified Tuesday evening during a Frederick County Council public hearing.
The board was taking comment on a bill to define electric plug-in vehicles, and prohibit non-electric vehicles from parking in spaces reserved for electric vehicles.
Lenny Hartman from Columbia is an EV driver, and he spoke to the Council. "Ultimately, I oppose the bill," he said. "The big reason because I think the objective can be met with existing laws."
He pointed to Ocean City which doesn't have such an ordinance. "They just put up signs 'for electric vehicle charging only,'" says Hartman. "And if someone parks there and they're not charging, they can get a ticket."
The legislation is sponsored by Councilman Kai Hagen.
The Council also invited citizen comment on a bill to establish an Office of Equity and Inclusion within County Government, and set up a Commission on Equity and Inclusion. No one testified on that measure.
A vote by the Council on both of these bills is expected at a later date.
By Kevin McManus