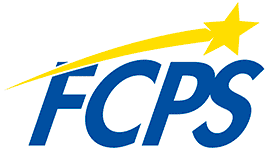 They are hiring for many different positions.
Frederick Md. (NS) The staff shortage will not be an easy fix at Frederick County Public Schools.
Spokesman Brandon Oland says they specifically are short in a lot of support staff including bus drivers and substitute teachers, "We definitely are not full staff right now in many areas."
He says the school system is not at fault for the lack of workers. They have been at job fairs and have advertised their openings. Anyone interested in applying for a job can visit FCPS.org to see their listings. He says they are optimistic that they can hire the positions that they need.
These are the open support staff positions they are actively hiring for:
19-Route Bus Driver
15-Utility Bus Driver
12-Food Service Workers
23-Custodian
2-HVAC/R Technician
16-Sign Language Interpreter
5-User Support Specialist
16-Instructional Assistant
66-Special Education Instructional Assistant
13-Secretary
3-General Maintenance
36-Other (Grant Specialist, Painter, Route Surveyor, FNS Site Assistant, Electrician, etc.)
That totals 226 positions.
When asked if this shortage is a unique situation, he said, "We're dealing with a greater challenge when it comes to hiring than we have in the past."
Oland says it's not uncommon for teachers to cover other classes on any given day, "Teachers are going above and beyond and it doesn't make their jobs easier when they have to cover additional classes."
Although covering classes is normal, it is happening more frequently right now due to the shortage in substitute teachers.
Oland says the school system is doing everything they can to not have the staffing issues impact the students and their families. He says "there are little disruptions" that people can notice in day-to-day operations.
"We're going to do everything we can with what we have to make this work." Oland concluded. "That has always been our mentality here."