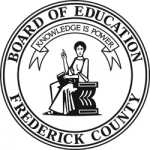 The new regulations take effect on Monday.
Frederick, Md (KM) Regulations covering the quarantine of Frederick County Public School students who have been exposed to COVID-19 have been revised. During a meeting Wednesday night, the Board of Education approved changes that say students who were exposed to COVID-19 but were wearing a mask at the time will not need to quarantine. "Only students that are exposed on a significant basis that are unmasked will be required to quarantine," says School Board member Brad Young.
The new policy will go into effect on Monday.
Young says it will keep more students in the class. "We wanted to make sure that we did everything we could to get as many kids back in school as possible," he says. "So this change in the quarantine policy will reduce greatly reduce the number of students that are required to quarantine."
The previous policy required that any student who was exposed to COVID, whether they were wearing a mask or not, had to go into quarantine. "There's not been a significant spread that we're aware from kids being back in school," says Young. "But if that certainly becomes an issue, than that will be one we'll have to address. So from that standpoint, that certainly is a concern."
The motion approved by the Board of Education also requires students taking part in winter sports to be vaccinated against COVID-19, or undergo screening. "So now what we will do is ask for vaccination status. If you're vaccinated, and if you're not showing any symptoms, then play on," Young says. "If you're not vaccinated, you'll subject to a weekly screening."
That policy takes affect December 6th, when the winter sports season begins.
"There were concerns. Some people voiced objections that we should be testing all athletes, not just those who are unvaccinated," Young Continues. "I think that would be very onerous on the part of the School System to get that done."
By Kevin McManus