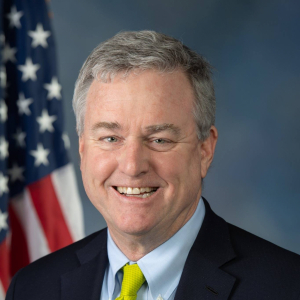 It will go toward widening Route 15 in Frederick.
Washington DC (KM) Funding to widen Route 15 in Frederick, and Interstate 81 in Washington County is contained in the physical infrastructure bill being considered in Congress. That's according to Maryland Representative David Trone (D-6th) . "I sit on the Appropriations Committee now and I'm on the Subcommittee for Transportation,": he says. "So I'm in the perfect spot to make sure that people in the 6th District receive help in things that need to get done for our district."
The physical infrastructure bill totaling $1.2-trillion will providing funding to repair the nation's crumbling and inadequate roads and bridges, along with other projects, some related to expanding broadband.  It has passed the US Senate, and awaits  action by the House.
Trone says there's also a human infrastructure bill being considered by Congress. He says that continues the child tax credit. "All that child tax credit did was make it a payment. And that's started July 15th. And that's $250 for a child six to 17, and $300 under," Trone says. He calls it "a wonderful program" for the 11% of families living in poverty. "That's not who our country is. We're way better than that. We have to do better. And this will move that number down to 5%," Trone says.
Other programs in the human infrastructure bill include free community college, and strengthening the Affordable Care Act so that everyone can have affordable health care, he says.
The human infrastructure bill has been pegged t $3.5-trillion which is giving moderate Democrats like Senators Joe Manchin (WV) and Krystin Sinema (Az) some heartburn. But Trone says the cost of the final legislation will end up much less than $3.5-trillion. "Would that be a good number and cover everything? Yeah. Everything that's good. But it's not likely land there. I think it will be under $2-trillion.
He also expects Congress to pass both bills by the end of October.
By Kevin McManus