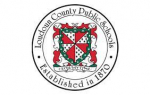 Other controversies surrounding Loudoun County Public Schools were also addressed.
Ashburn, VA (KB) The Loudoun County School Board heard from members of the community during a meeting Tuesday night. One citizen addressed Superintendent Dr. Scott Ziegler and shared his opposition to the vaccine mandate for Loudoun County Public School student athletes.
"Dr. Ziegler, these are not rare incidents with acceptable risks per your FAQ, they are lives of children just like yours and mine," said the citizen. "It doesn't matter that nine other school districts have adopted a similar mandate, the majority of school districts have not. You will be held accountable if one student athlete or teacher dies, and his or her blood will be on your hands related to this mandate."
A Loudoun County employee said she will be leaving her position because of the COVID-19 vaccine mandate for school employees.
"People who get the COVID shot are still capable of getting and transmitting COVID, making them no different than those who do not get the shot," she said. "This is not about safety, it is about control, and coercion is not consent."
Another member of the Loudoun County community opposed the mask requirement in schools.
"I stand here opposed to all medical mandates you are imposing. First, the masks are useless in stopping the spread, are covered in germs, and actually harm the child more than protect them. Get rid of the masks," said the citizen.
Many members of the public also called in to address the sexual assault incidents in Loudoun County Public Schools.