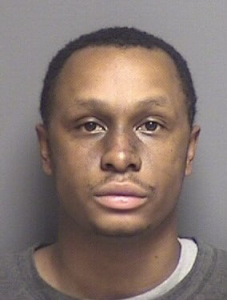 Brian Henry
He's scheduled to be sentenced in February of next year.
Frederick, Md (KM) A plea was entered on Thursday by a suspect in the shooting death of Jaemari Anderson, 19, of Frederick. . In Frederick County Circuit Court, Brian Braheem Henry, 28, of Clarksburg pleaded guilty to being an accessory after the fact in a first-degree murder. Prosecutors are expected to ask for ten years in prison when Henry is sentenced on February 8th.
As part of his plea agreement, Henry is required to testify at the trials of his two co-defendants, Jordan Hooks and Daniel Alonzo Flythe. Hooks' trial is scheduled or October 25th, 2021, and Flythe is expected to go on trial on January 10th, 2022.
On September 6th, 2020, the Sheriff's Office says deputies were dispatched to a walking path behind Waterview Court in the Waterside community. They found Anderson with a gunshot wound. He was taken to Shock Trauma in Baltimore where he died.
Investigators say Anderson and Hooks were hanging out at Hooks' residence, smoking marijuana throughout the day. During that time, there was a confrontation between Anderson and several others in Hooks' basement. Hooks and Anderson agreed to outside for a physical fight.
The group left the home. Detectives say while leaving, Hooks took a handgun from behind a couch and placed it in his waistband. Neighbors said they heard gunshots and saw people fleeing the area.
Hooks was arrested on September 11th, 2020. Henry was taken into custody on December 15th, 2020. And Flythe was apprehended in west Philadelphia on April 6th, 2021.
By Kevin McManus