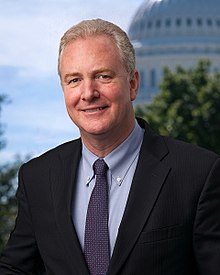 Several are in Frederick County.
Washington DC (KM) More than $7-million in federal funding for western Maryland projects has been placed in a bill before the US Senate Appropriations Committee, including some money for Frederick County.
Senator Chris Van Hollen's Office says there's over $5.8-million infrastructure and economic development projects, including the Frederick East Street Rails to Trails; and the Point of Rocks Significant High Hazard Dam Decommissioning and Stream Restoration.
There's also $125,000 for the Frederick Police to implement a Mobile Crisis Team.
There's also more than $1-million to support community development, historical and cultural initiatives, such as the purchase of 44-acres to expand the C&O National Historical Park, and the purchase of 17-acres to expand Monocacy National Battlefield.
"Securing federal investments for key local projects that support our communities is one of my top priorities," says Senator Van Hollen, in a statement. "These initiatives will impact the everyday lies of countless Marylanders by modernizing our infrastructure, supporting small businesses, and improving public safety and crisis responses. I was proud to fight for these investments to support Western Maryland, and I will keep working to get this funding over the finish line in Congress."
Senator Van Hollen says the bill was released by the Committee, and heads to the full Senate for consideration.
By Kevin McManus