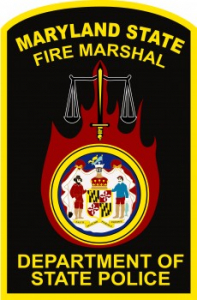 He is also charged with stealing movie posters.
Hagerstown, Md (KM) A Hagerstown man has been arrested for discharging a fire extinguisher inside of a movie theater, and stealing movie posters. Nieman Marcus Branch, 29, was taken into custody on Tuesday, and charged with 2nd-degree burglary, malicious destruction of property over $1,000, and theft less than $100.
He was transported to the Washington County Detention Center, and was released on $2500 bond.
The State Fire Marshal's Office says authorities responded to the Regal Cinema at the Valley Mall last Tuesday after an individual discharged a fire extinguisher during a showing of Disney's "Jungle Cruise." A manager reported seeing a while cloud of dust in the theater, and one man sitting in the front row. When approached, this individual grabbed a backpack and ran out of the theater. .
Branch was apprehended by Washington County Sheriff's Deputies and State Fire Marshals. He was identified as the man inside the theater.
Investigators say Branch had several stolen movie posters in his possession.
The theater was closed for two days for cleaning after it sustained upwards of $5,000 in damage.
By Kevin McManus