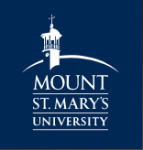 The money will be used for a new addition to the Knott Academic Center.
Annapolis, Md (KM) The Board Maryland of Public Works on Wednesday approved $25.3-million in grants for capital projects at four colleges in Maryland, and one of them is Mount Saint Mary's University in Emmitsburg. The Governor's Office says the Mount will be getting $2.9-million to assist in the design, construction and the equipping of renovations, and a new addition at the Knott Academic Center.
Other institutions of higher leaning receiving grants include Carroll Community College, which is receiving $227,000; Cecil College which is getting $3,776,000; and Howard Community College which has been granted $18,458,000.
"The awarded grants allow the organizations to renovate, expand, perform repairs and construct needed additions and upgrades," says Secretary Ellington E. Churchill, Jr, with the Department of General Services. "Our department takes pride in promoting and supporting the higher education institutions in our great state."
The Board of Public Works consists of the Governor, the State Treasurer and the Comptroller.
By Kevin McManus