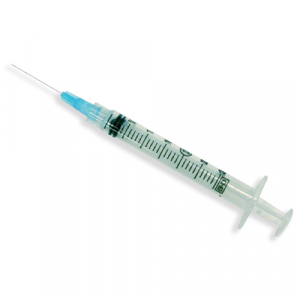 But there weren't enough votes to amend the budget to pay for it.
Frederick, Md (KM) Frederick City employees will get a one-time financial incentive to get a COVID-19 shot. But paying for it could be a problem
On a 3-to-2 vote Thursday night, the Board of Aldermen approved a plan to give full time employees a $1,000 payment to get the vaccine; part time staff would receive $500. By the same vote, the Aldermen approved a memorandum of understand with the Francis Scott Key Lodge #91 which gives Frederick City Police officers a one-time, $1,000 payment to get the COVID shots. It also includes student officers.
But there weren't enough votes to amend the fiscal year 2022 budget to add the $650,000 amount to pay for the program. Budget amendments need at least four votes by the Board of Aldermen to pass, and only three voted in favor.
One of those who voted against the program was Alderman Ben MacShane, who noted that there are 50 or more city employees out in front of City Hall expressing their support for the incentive plan. "To me, that is a threat against public health. To me, that is the residents of the city being extorted. And for my vote, I'll be damned if I support that,": he said.
Tracy Coleman, Deputy Director of Public Works, said the city's employees do an excellent job, and deserve some recognition. "They have worked their tails off over the course of the last 20-months," she said. "They do it otherwise. It doesn't matter if there's a pandemic. They put their heads down and they go to work. And I think they've done an exceptional job, and I think they continue to do an exceptional job."
Alderwoman Donna Kuzemchak also voted "no." She said there was no back up plan if this incentive program doesn't encourage enough city employees to get vaccinated. "And I don't think that it's inappropriate to discuss next steps as we are talking about this, " she said. "Because as was stated, contingency plans are part of what we do."
Alderman Derek Shackleford also brought contingency plans in his discussions with Mayor Michael O'Connor. "Where's the contingency plan? For you to say 'we haven't got that far yet.' that's not good enough for me to make a decision," Shackleford asked.
"That's not what I said, " O'Connor responded. "I didn't say there isn't a contingency plan. I said I don't want to talk about what happens if we don't get to 100% vaccination. I want us to get to the highest number we can."
If this incentive plan doesn't work, "we go to a vaccination requirement to be an employee of the City of Frederick," Mayor O'Connor said. "I would like to not go down that road because if we want to talk about operational impacts in the organization, I don't even want to try and predict what the outflow of employees and what that could do to the organization."
In the end, Alderman Shackleford voted in favor of the incentive plan.
Mayor O'Connor says he will meet with the city staff, and discuss ways to pay for this program. The money would have come from the city's share of the American Rescue Plan Act of 2021.
By Kevin McManus