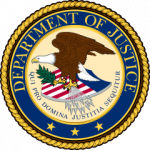 The two were also ordered to continue registering as sex offenders.
Baltimore, Md (KM) Twin brothers from Carroll County who were convicted of possession of child pornography were sentenced on Friday. In US District Court in Baltimore, Matthew and Tyler Curtis, both 24, of Hampstead, were each given ten years incarceration. Matthew Curtis will be placed on 18-years supervised release after he gets out of prison; and Tyler Curtis will be put on 17-years supervised released. The judge also ordered the two to continue to register as sex offenders.
The US Attorney's Office for Maryland says the two men downloaded and distributed child pornography between 2019 and 2020 while on probation for previous convictions for child pornography offenses in Carroll County Circuit Court in 2017.
Federal official say they began to look into the twins' activities in March, 2020, following a cyber tip submitted to the National Center for Missing and Exploited Children. The tip from a cloud-based service reported that an individual user had uploaded 22 files of child pornography, including images of sexual abuse of prepubescent children. The login to the cloud was assigned to Matthew Curtis.
According to the US Attorney's Office, Matthew Curtis went into chat rooms, posing as the mother of an infant or toddler, and discussed sexual abuse of prepubescent children. He also distributed images documenting sexual abuse of children he claimed were his own.
On May 28th, 2020, law enforcement agencies served a search warrant at the Curtis' home, and confiscated electronic devices, including two of Matthew Curtis' cell phones. Authorities conducted a forensic review on the phone, and located a total of 429 images and 129 videos of child pornography, including images depicting prepubescent minors and sado-masochistic conduct.
As part of their investigation, law enforcement officials say that Tyler Curtis informed them that he had not viewed child pornography since his conviction in 2017, and said he didn't have a cell phone. But authorities found his cell phone in Tyler Curtis' bedroom dresser.
The device was examined, and investigators found 115 images and 137 videos of child pornography on Tyler Curtis' cell phone.
The US Attorney's Office for Maryland says this case was brought about by Project Safe Childhood, which was launched by the US Department of Justice in 2006. to fight the epidemic of child sexual exploitation and abuse. Led by US Attorney's Offices and Criminal Division's Child Exploitative and Obscenity Section, it works with federal, state and local law enforcement to locate, apprehend and prosecute individuals who sexually exploit children, and identify and rescue victims.
By Kevin McManus