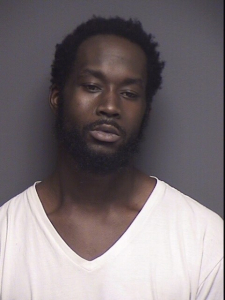 He is charged in connection with the murder of Jaemari Anderson in Sept. 2020.
Frederick, Md (KM) The trial of Jordan Burriss Hooks, 29, of Frederick got underway in Circuit Court on Monday. Jury selection began, and is expected to continue on Tuesday.
Hooks is charged with 1st-degree murder and other offenses in connection with the slaying of Jaemari Anderson, 19, of Frederick. The victim was found shot in September, 2020 along a path in the Waterside community. He was taken to Shock Trauma in Baltimore where he died.
Hooks, Daniel Flythe and Brian Henry were arrested and charged with Anderson's murder.
Henry pleaded guilty to being an accessory after the fact for 1st-degree murder, and is scheduled to be sentenced on February eighth. Prosecutors say they will ask for ten years incarceration.
By Kevin McManus