Kevin Pirri is a varsity head football coach at Frederick High.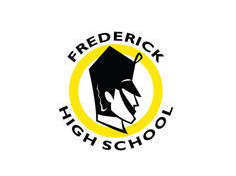 Frederick, MD (KB) A Frederick football coach has been named Ravens High School Coach of the Week. Kevin Pirri, varsity head football coach of the Frederick Cadets, is the eighth recipient of the award this year.
Last week's win over the Oakdale Bears marked Frederick's first victory over the Bears since 2012.
Pirri said, "It was a teamwide performance for us last Friday. Everyone worked hard and accepted their role. We have great athletes all over the field, and they are all excited to win. They don't worry about who is getting the ball – they just want to win."
Pirri is on track to lead Frederick to the program's most victories during his seven years as coach.
The Baltimore Ravens will honor 10 high school coaches who have made significant impacts on their student-athletes throughout their season.
Each Coach of the Week winner will receive a $2,000 dollar donation to their school's football program and will be invited to the Ravens vs. Rams game in January 2022 at M&T Bank Stadium for an opportunity to be named the Ravens High School Coach of the Year.