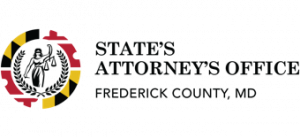 Both have been filed with the Circuit Court.
Frederick, MD (KB) The Frederick County Grand Jury returned two indictments on Friday, October 29th.
Daniel LeRoy James, 39, of Frederick is charged with sex abuse of a minor (house/family) for incidents that occurred betwen October 1st, 2020 and August 21st, 2021.
Nicka Sade Dawkins, 35, of Frederick is charged with child abuse, 2nd-degree custodian, and 2nd-degree assault for an offense that occurred on October 6th, 2021.
These indictments move these cases to Circuit Court where trial dates will be scheduled. Prosecutors say indictments are charging documents and all defendants are innocent until proven guilty in a court of law.