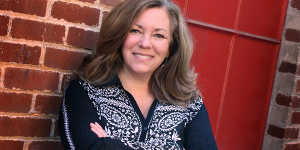 Helen Propheter
Office of Economic Development helped with grants.
Frederick, Md (KM) As the nation slowly comes out of the COVID-19 pandemic, many businesses needed to make changes to survive,
Helen Propheter, Director of the County's Office of Economic Development, says the beginning of the pandemic was a difficult time for many local companies. "For about a month of two, we were thrown for a pretty big loop," she says. "I feel like Frederick County has come out faster than most counties."
At the outset of the pandemic, Propheter says her office "pushed out" a total of $16-million in grants to help keep these companies alive. . "We knew we had to do that in order to band aid small business, child care, food service, hospitality and leisure. They were closed for quite some time," she says.
Even though some businesses suffered, Propheter says several life sciences companies did very well. "Life science was able to continue to grow," she says. "They're not relying on the walk-in customer base."
But these business owners had to pivot and to make some changes. "It really was how quickly could you as a CEO of your company figure out that this wasn't due to any fault of yours. But that this was change that was going to be long term change, and how could you pivot to create something new," says Propheter.
She said that could include doing business on line, or increasing their online presence. "Whatever your change was, how quickly could you put those in places in survive," says Propheter.
Propheter was a guest last weekend on WFMD's "Frederick Focus."
By Kevin McManus