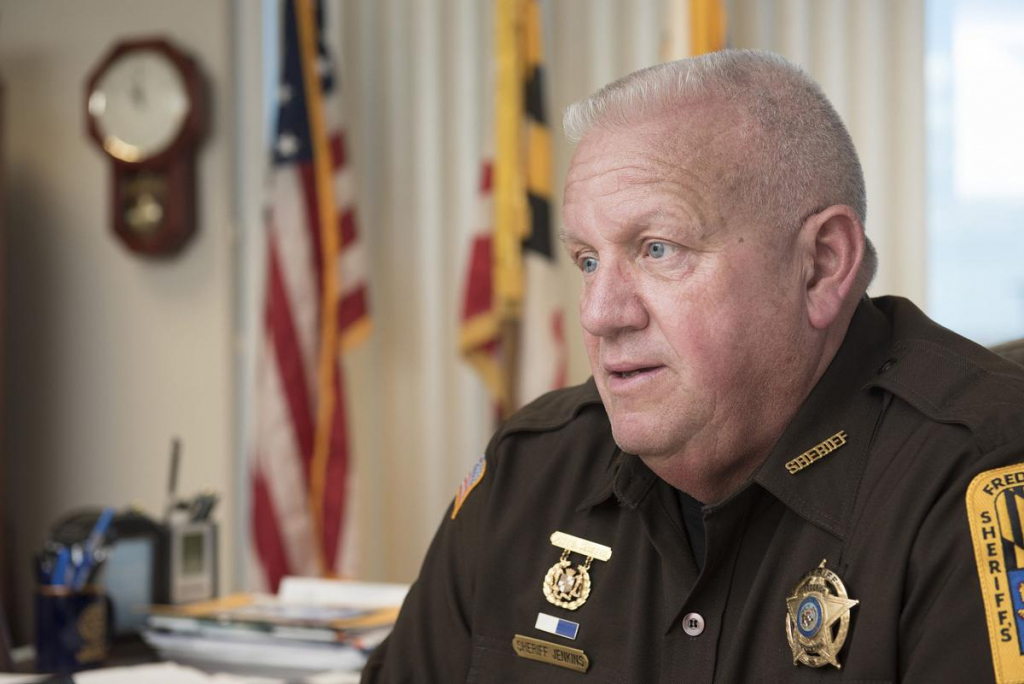 The sheriff says illegal immigration adds to the local violence.
Frederick, MD (NS) – Frederick County's top law enforcement official is reporting a local increase in gang violence.
Frederick County Sheriff Chuck Jenkins said there is a direct correlation between the massive influx of illegal immigration happening at the US border and gang violence locally.
On WFMD's Morning News Express, he said most violent crimes are from gangs.
"The suspects in those cases, the shootings, the more violent crimes, are younger people. Mostly gang related, and people might not want to hear that, but that's a fact," said Jenkins.
Jenkins talks to law enforcement officers in states at the Mexico border and said they are overwhelmed.
"What Secretary Mayorkas did the other day, by effectively taking ICE and neutralizing immigrations and customs saying 'there will be no enforcement anymore,' is going to cripple this country," he said.
He said law enforcement has become ineffective to combat the violent crime that is coming with increased illegal immigration, and that these issues will directly affect Frederick County.