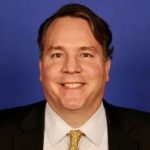 He signed letter to Biden Administration with 70 other Congress members.
Washington DC (KM) A West Virginia Republican Congressman is raising concerns about a proposed settlement offer to certain undocumented immigrants. Representative Alex Mooney says he's joined 70 federal lawmakers in signing a letter asking the Biden Administration about a proposal to provide a settlement offer of $450,000 to immigrants who were detained at the US border. In many instances, children were separated from their parents.
In a statement, Mooney and his fellow Congressman posed questions to the Administration about immigrants crossing illegally into the US receiving preferential treatment compared to those who came here legally. He said the US is welcome destination, but the Biden Administration should secure the borders; not give out cash payments to those who are here illegally.
"I support legal immigration into our great nation. After all my own mother immigrated to this country from Cuba in pursuit of freedom. However, we should not incentivize illegal immigration," Mooney said in a statement.
Mooney was a state senator in the Maryland General Assembly before losing re-election to State Senator Ron Young. Mooney later moved to West Virginia.
By Kevin McManus