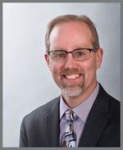 Mayor Michael O'Connor is on his way to win a second term in office.
Frederick, Md (KM) Early voting and election day vote counting took place on Tuesday in the City of Frederick. Incumbent Democratic Mayor Michael O'Connor came out on top in the race for Mayor, taking in more than 61% of the vote. "We certainly feel good about where we are, and where we're going to end up," he said.
As of Tuesday evening, O'Connor won 2.097 votes, followed by Republican Steven Hammrick with 650 votes, and the write-in candidates, former Mayor Jennifer Dougherty and Blaine Young, with a total of 644 votes.
O'Connor was asked if he was concerned about challenges from two write-in candidates, one who served as Mayor from 2002-2006. "When you're a candidate, you worry about everything. The way to get past that is to simply ignore it and do what you can control, which is to run your campaign, talk about your message, do the things you know you need to do, and let that other stuff play itself out," he said.
If his lead holds up, O'Connor says some of his goals for a second term include the construction of a new downtown hotel and conference center, conversion the former Social Services building into a new police headquarters and continue to keep the city's employees and citizens safe, noting that the COVID-19 pandemic is still out there.
Frederick voters also picked candidates for the Board of Aldermen, and it looks like it will be all Democratic once again. Leading in the vote is newcomer Katie Nash, with 16.68% of the vote, closely followed by Incumbent Kelly Russell with 16.63% of the vote.
Coming in third is Alderman Derek Shackleford, and number four is Alderwoman Donna Kuzemchak. "It certainly does look like I will be part of the incoming board, which will be my sixth term in office, and my last term in office," she said.
"I'm just honored that city residents feel that I'm doing a good enough job to put me back in."
Alderman Ben MacShane came in fifth with 14.57% of the vote.
Among the issues Kuzemchak says she wants to tackle in her new term is human right, women's issues, affordable housing and further developing the Westside Regional Park.
Kuzemchak also was happy to see newcomer Katie Nash join the Board of Aldermen. "I'm actually quite excited to have Katie Nash be part of the Board of Aldermen. I think she is going to be a terrific addition, someone who lives with her principals. I think she and I find the same things important," Kuzemchak.
There are 48,390 registered voters in the City of Frederick; 3,447 ballots have been counted as of Tuesday night.
Counting will continue on Thursday, November 4th, with certification expected to take place next week.
By Kevin McManus