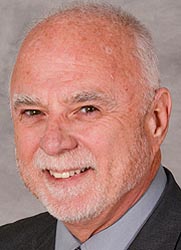 The $20 million dollar subsidy comes from the state's reinsurance program.
Frederick, MD (KB) Maryland Delegate Ken Kerr said young Marylanders should take advantage of a new state subsidy.
"This is a really great bill that's going to address the needs of young Marylanders, age 18 to 34, who think they can't afford health insurance," explained Kerr.
Kerr said under this new law, young Marylanders will be able to get a subsidy that will make their insurance premium as low as $1 dollar a month.
"In 2018, the legislature passed a law called reinsurance act and this assessed 1% of all the insurance companies' profits to be paid into a fund called a reinvestment fund," said Kerr. "That fund has built up a surplus since 2018 and we're using that surplus to fund these subsidies."
Kerr said the $20 million dollar subsidy is part of a two-year pilot program.
"We think that within these two years we will know if we have encouraged and provided enough support for young Marylanders to get health insurance that the program should continue," stated Kerr.
Kerr said that the state of Massachusetts offers a similar program that was adjusted and used as a model for Maryland's subsidy program.
"Only 6% of Marylanders remain uninsured — the majority of those are young people ages 18 to 34," Kerr said.
The open enrollment period for Maryland will run from November 1st until December 15th.