The victim was stabbed in the torso.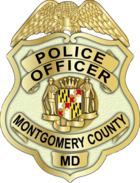 Rockville, Md (KM) A Rockville man has been charged with 1st-degree murder.
On Wednesday, November 3rd at around 11:00 PM, Montgomery County Police were dispatched to the 13300 block of Turkey Branch Parkway in Rockville for a deceased individual. A caller to the Emergency Communications Center said he found his friend identified as Brandon Sutherland, 33, dead on a bathroom floor. Authorities say the victim had a stab wound to the torso. .
Jonathan Mohelski, 36, who made the 911 call, was transported to police headquarters. After being interviewed, detectives say Mohelski admitted he stabbed Sutherland.
Mohelski is being held without bond.
The investigation into this homicide is continuing.
By Kevin McManus