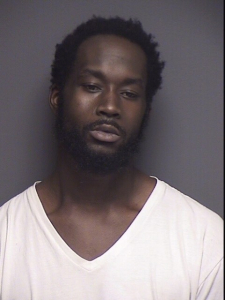 He's charged in the murder of Jaemari Anderson last year.
Frederick, Md (KM) The prosecution is  expected this week  to continue its case against  Jordan Hooks, 29, of Frederick. He's been on trial for the shooting death last year of Jaemari Anderson, 19, also of Frederick.
The Sheriff's Office says Anderson was found shot along a walking path in the Waterside community in September, 2020. He was taken to Shock Trauma where he died from his injures. Hooks, Brian Henry, 28, of Clarksbrug, and Daniel Flythe were arrested and charged in Anderson's murder.
Henry pleaded guilty last month to being an accessory after the fact in a 1st-degree murder. As part of his plea agreement, Henry is required to testified against the other two defendants in court.
During Hooks' trial last week, Henry testified that Flythe was the trigger man in this murder. He also told the judge and jury that he disposed of the murder weapon while riding in a car with Flythe. The gun was recovered by police at the off-ramp of I-70 at Routes 180 and 351.
Henry also testified in court that when he and Flythe arrived at Henry's home in Clarksburg, he put he and Flythe's clothing in a trash bag to be burned.
Smith calls this testimony is significant, and the State's case in chief. "We hope to finish that up early next week at which point in time the defendant then puts on their case, including the possibility of the defendant testifying which, of course, he does not have to. He has the right to remain silent and nobody can hold that against him," says Smith
By Kevin McManus