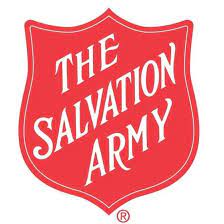 It will be held on Tuesday, November 23rd.
Frederick, MD (KB) The Salvation Army of Frederick is hosting a community Thanksgiving to-go meal to be held on November 23rd, 2021 from 12pm to 6pm.
The Salvation Army is located at 223 W. 5th Street, Frederick, MD 21701. That's according to Salvation Army Captain Amy Argot.
"There is turkey, mashed potatoes, with gravy, stuffing, green beans, a roll, and assorted pies," said Argot.
Argot said the meal will be held in "to-go" style as the Salvation Army is committed to safely providing hot Thanksgiving meals to members of the community.
"We do ask everyone who is coming up to pick up their meal that they be wearing a mask, we will be masked as we're serving the meal to you," she explained.
Argot said this event is sponsored by the Salvation Army Women's Auxillary and the Frederick Bar Association.
Those who wish to RSVP for a takeout meal are asked to do so by Tuesday, November 16th, 2021 by calling 301-662-2311 Ext. 105.
Volunteers can also register by calling 301-662-2311 Ext. 105.