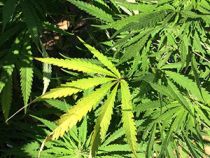 Some Republican lawmakers oppose the idea.
Frederick, Md. (NS) – Members of the Maryland General Assembly will be discussing legalizing recreational marijuana in 2022.
Delegate Lauren Arikan was recently a guest on WFMD's Frederick Focus, and said some state lawmakers went to Colorado on a fact finding mission to learn about the effects of legalization.
"What many of them saw was an increase in car accidents, serious increase in homelessness," Arikan said.
She said there is not a lot of profit from taxing marijuana because Colorado had to increase law enforcement.
"I think that they've created a whole other system of problems with the way that they implemented their program there," said Arikan.
She said both Republicans and Democrats support the use of medical marijuana, but not many Republicans think marijuana should be legal for recreational use.
Delegate Arikan represents part of Baltimore and Harford Counties.