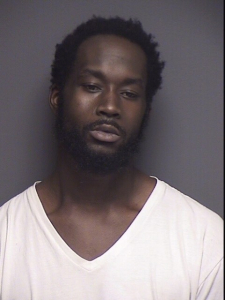 Detectives were cross examined.
Frederick, Md. (NS) – The first-degree murder trial of 28-year-old Jordan Hooks continued in Circuit Court this week.
Hooks is on trial for the shooting death of 19-year-old Jaemari Anderson last year.
State's Attorney Charlie Smith said several detectives were cross examined in court Tuesday.
"The defense cross examined them about the lack of conclusive DNA or fingerprint evidence," Smith said.
He said the lack of evidence is not unusual.
"The fact of the matter is that we really don't recover DNA or fingerprints on recovered guns. It just doesn't happen," he explained.
Maryland State Police Firearms and Toolmark Examiner Theresa Chamberlin testified. She said the bullet that hit Anderson could have been fired from the gun found at the crime scene.
"It was a round that could have been fired from several hand guns, but certainly could have been fired from the handgun that we recovered at the crime scene," said Smith.
He said the trial is expected to go into next week.