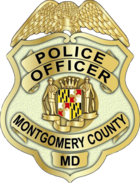 Police are investigating.
Gaithersburg, Md (KM) Montgomery County Police continue to investigate a homicide in Gaithersburg on Wednesday afternoon..
At around 5:35 PM, Gaithersburg and county police officers responded to the Lakeforest Mall parking lot at 701 Russell Avenue for a shooting. They found Terrance Donte Dimes, 29, of Gaithersburg who had been shot. Medics and police officers attempted life saving measures, but Dimes succumbed to his injuries.
Police say there is no suspect at this time.
Anyone who has information on this incident is asked to contact Montgomery County Police. They can call the Major Crimes Division 240-773-5070.
By Kevin McManus