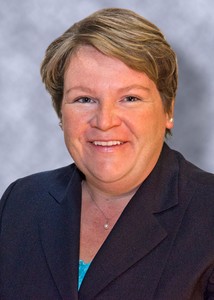 Members will discuss understaffing and it's impact on the School System.
Frederick, Md (KM) A special meeting is scheduled for next week by the Frederick County Board of Education to discuss how understaffing has affecting the School System and its employees.
On Wednesday, Board Member Liz Barrett had wanted she and her colleagues to discuss that issue during their regular meeting, even thought it wasn't on the agenda. "Everybody is doing their best. This is not a criticism session. This is a solutions topic," she said. "I do think that we need to definitely, immediately address health and wellness and morale of our employees."
Fellow Board Member Karen Yoho agreed it was necessary to have this conversation, but she wanted the School System staff to come back with data on how understaffing is affecting the School System. "I rather see it put on a future agenda so that people could actually come armed with information," Yoho said.
Like many school systems around the country, Frederick County has been impacted by a shortage of such employees as teachers, bus drivers, cafeteria workers and custodians.
While not calling for an immediate decision on Wednesday night, Barrett said this is an urgent issue which needs to be addressed. "Literally, our School System, the roof is on fire right now. And I don't how to make this any clearer. I'm not blaming anyone. We need to help people," she said. Barrett noted that Mr. Paul Lebo, the School System's Operating Officer, is driving a bus, and teachers are trying to cover everybody's lunch.
Board Member Brad Young said it was important for School System staff to explain what is going on, and what is being done to address this problem. "I don't think anyone in here is in disagreement that everybody is stretched thin. But I don't have the answers or all the information tonight that would, in my mind, make a productive discussion this evening," he said.
The Board of Education decided to hold the special meeting on Monday night, November 15th beginning at 6:00 at the School System building at 191 East Street.
By Kevin McManus