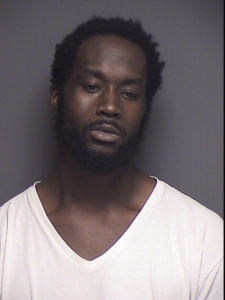 He's charged with the murder of Jaemari Anderson.
Frederick, Md (KM) Closing arguments in the trial of Jordan Hooks are scheduled to begin on Wednesday morning. For the past four weeks, Hooks has been on trial for 1st-degree murder and other offenses for the shooting death last year of Jaemari Anderson, 19, of Frederick. His body was found along a walking path in the Waterside community.
The State's Attorney's Office says jury instructions took place on Tuesday, and didn't finish up until 3:00 PM. In the interested of running into a possible time issue, Circuit Court Judge Julia A. Martz-Fisher adjourned court for the day, day. She said closing arguments will begin at 9:00 AM on Wednesday.
Following closing arguments the case goes to the jury for deliberations.
By Kevin McManus