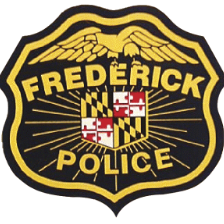 Maryland Attorney General's Office Investigating.
Frederick, Md (FPD) On Friday, Nov. 12th at 7:10pm, Frederick Police were dispatched to a residence in the 1800 block of Greenleese Drive for a person behaving erratically.
Officers arrived to find a male who was naked, sweating profusely, pacing back and forth, and talking incoherently. This individual was later identified as Daniel Michael Holley, 23, of Virginia. Officers received information at the scene that Mr. Holley likely ingested a harmful substance and officers further noted that his behavior was consistent with that assertion. Officers immediately called for an ambulance and attempted to calm Mr. Holley down in order to better assess the situation and his medical condition. An ambulance was dispatched within one minute of police arrival at the residence and paramedics arrived on scene 8 minutes later.
While waiting for the ambulance to arrive, officers continued their attempts at de-escalating the situation. Despite their ongoing efforts, Mr. Holley remained agitated and continually attempted to touch or rub something on the face of one of the officers. Mr. Holley then lunged at that same officer, knocking his glasses from his face. Mr. Holley then grabbed that officer and tackled him into a bedroom wall. Another officer responded by discharging his Taser at Mr. Holley to prevent any further assault on his partner. Mr. Holley was struck in his buttocks with the taser probes. Officers were eventually able to secure Mr. Holley in handcuffs after a brief struggle.
Mr. Holley was taken to an awaiting ambulance and transported to Frederick Health Hospital (FHH) for treatment. Mr. Holley was conscious throughout the encounter and continued speaking incoherently as he had been previously. His condition remained unchanged during transport to the hospital.
Mr. Holley was admitted to FHH, where he remained through the weekend. On Sunday night at approximately 11:00pm, the Frederick Police Department received notification from FHH staff that Mr. Holley passed away.
In accordance with Frederick Police policy, prompt notification was made to the Maryland Office of the Attorney General (OAG) Independent Investigations Division (IID), who will be handling the investigation from this point forward. Notification was also made to the State's Attorney's Office for their review of the matter.
On Tuesday, Nov. 16th, Frederick Police were notified by the OAG's Independent Investigative Division that the autopsy results showed the actions of the involved police officers were not a factor in Mr. Holley's death.
It should be noted that responding officers had their body worn cameras activated and the entire encounter between officers and Mr. Holley was captured on video. In the interest of transparency, the Frederick Police Department is committed to sharing the body worn camera footage of this incident with the public. Since Mr. Holley was nude during the encounter and also to respect the privacy concerns of the homeowners, the body worn camera footage requires some redaction in order to blur faces and nudity prior to public release. The footage will be made available to the public on or before Friday, November 19th.
The Frederick Police Department has identified the officers involved in this incident as follows:
Officer Aaron Gregware, 11 years of service with FPD.
Officer Frank Donato, 4 years of service with FPD.
Officer Charles Ross, 4 years of service with FPD.
Officer Jacob Haynie, 2 years of service with FPD.
Officer Ethan Ramos, 1 year of service with FPD.
Chief Jason Lando's statement:
"The members of the Frederick Police Department take great pride in policing their community in a fair and equitable manner every day. At times, our police officers are placed in tense, uncertain, and rapidly-evolving situations where they must use force to protect themselves or others. Anytime we utilize force, there are multiple layers of review to ensure that force was both necessary and reasonable. In incidents where serious injury or death is involved, there are even greater levels of review, to include an investigation by an independent body from the State Attorney General's Office. I have full faith in the investigatory process and we pledge to be transparent with the Frederick community, to whatever extent is permitted by the independent investigative team."
Frederick Police Dept. News Release