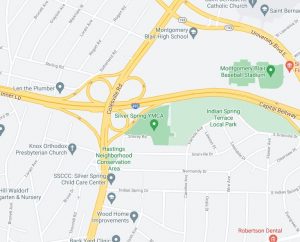 A man was seriously injured while changing a tire along Route 29.
Rockville, Md. (NS) – Maryland State Police need the public's help in solving a hit-and-run case last month in Montgomery County.
Police say around 7:45 a.m. on October 31st, troopers were sent to the area of I-495 and Route 29 for a pedestrian who was hit in the road.
Investigators say a 26-year-old man was changing a tire on his vehicle in the shoulder of the road when a silver vehicle struck him and left the scene. Police found a silver bumper cover, but the type of car was not identifiable.
Anyone with information on this case is asked to contact Rockville Police.