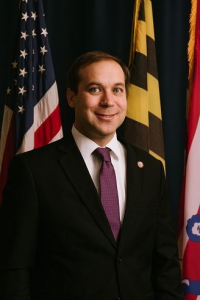 This follows actions Tuesday by the County Council.
Frederick, Md (KM) A property tax credit of $175 will be heading out to some homeowners in Frederick County. The Council on Tuesday approved legislation allowing this one-time payment, which will come from 10% of the county's $74-million budget surplus.
The bill sponsored by Council Vice President Michael Blue would grant the credit to owner-occupied properties which have assessment of real taxes and fees of $328,512 or less in beginning on July 1st, 2021.
Prior to the vote on the legislation, Councilman Phil Dacey proposed an amendment to take 20% of the county's surplus to pay for the tax credit. "I view the surplus as an overpayment.. Our constituents are paying more money to the county than they've gotten in goods and services from the county," he said.
But Director of Finance, Lori Depies, said a good part of that surplus is being used to help increase school capacity in Frederick County. She said the county is expected to receive $95-million from the state as part of the Build to Learn Act, but it must provide a match, and that's expected to come from part of the county's surplus. "And this right now is earmarked now as our funding for the school construction, for the Built to Learn Act," she said. "There is a county match to those fund that will be required. And it will help us forward-fund and get some schools built that need to be built."
The surplus is also being set aside for other needs, according to Chief Administrative Officer Rick Harcum. "We're on the cusp of being able to give you a proposal to begin a new energy and climate fund. There's also a proposal now to give a larger tax refund. We can't do all of them," he said.
Council President MC Keegan-Ayer said she's very passionate about increasing capacity in schools. "If we can use even five dollars of this money to further address our school capacity in this county, I'm going to support that because we don't seem to be getting a handle on the capacity that we need,"; she said.
The amendment was voted down by a 2-to-5 margin. The main bill was approved 6-to-1.
Depies said there is a 60-day layover for the $175 amounts going out in the mail. She says her staff needs that time to prepare the checks and get them out to citizens as soon as possible.
By Kevin McManus