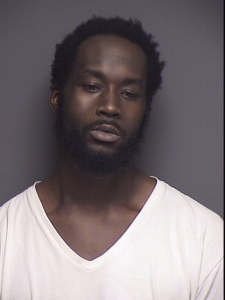 The jury did not convict Hooks of 1st-degree murder.
Frederick, Md (KM) A verdict has been reached in the case of Jordan Hooks, 29, of Frederick. The jury on Thursday found Hooks guilty of involuntary manslaughter in the death of Jaemari Anderson, 19, of Frederick. The panel also convicted Hooks of conspiracy to commit to 2nd-degree assault, 2nd-degree assault and accessory after the fact for 1st-degree murder.
State's Attorney Charlie Smith says it's a disappointment that Hooks was not convicted of 1st-degree murder. He says even though Daniel Flythe is considered the "trigger man" in this killing , Hooks played a big part of in Anderson's death . But he says he respects jury's verdict. Smith also says Anderson's family understands that Hooks will be held responsible for his actions that day, but not to the same extent as if he had pulled the trigger.
Hooks could receive 30-years in prison when sentenced, according to Smith. No sentencing date has been scheduled. The judge in this trial has ordered a pre-sentence investigation.
In September, 2020, Hooks, Flythe, Brian Henry and Anderson were in hanging out in a basement at Hooks' home in the Waterside community of Frederick when there was a dispute. Hooks and Anderson agreed to have a fight outside of the home. When outside, Anderson was shot in the head. .His body was found along a walking path Anderson was taken to a hospital where he died.
Hooks, Flythe and Henry were arrested in connection with the murder. Henry pleaded guilty to being an accessory after the fact in a 1st-degree murder and testified during Hooks' trial. He identified Flythe at the one who pulled the trigger.
Flythe is scheduled to go on trial next year.
Hooks' trial had been going on for four weeks. Jurors received the case on Wednesday and began their deliberations. They continued their work on Thursday when they reached a verdict.
By Kevin McManus