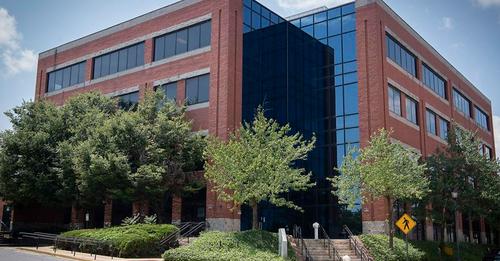 The Board of Aldermen approved the purchases of Wm. Donald Schaefer Building.
Frederick, Md (KM) The City of Frederick is on its way to developing a new headquarters of its police department. During last Thursday's meeting, the Board of Aldermen approved the purchase of the William Donald Schaefer Building at 100 East All Saints Street at a cost of $6-million.
"This is a monumental evening in so many ways," says Alderman Kelly Russell, a former Frederick Police Officer. "Getting to the point of actually selecting and moving forward with a new police headquarters has been in the forefront of so many people's minds over the years."
Alderwoman Donna Kuzemchek had similar comments. "It's just something that we've needed to do. The fact that we have a place downtown," she said. "I was very concerned about having this out at the Trinity. site. So I'm thrilled we're not taking it to one end of the city."
The City had considered the former Trinity School on New Design Road as a new police headquarters.
The William Donald Schaefer Building, named after a former Governor, once housed the Frederick County Department of Social Services.
The City had been looking for a new police headquarters for many year, and earlier this year, announced that it was buying the site. Part of the cost of the building includes a feasibility study to determine how much it would cost to develop it into a police headquarters. Renovations to the building are expected to bring the cost of the facility to $25-million.
Alderman Derek Shackelford voted in support of the William Donald Schaefer Building. "A top police department deserves a top notch facility," he said.
Mayor Michael O'Connor said it was a long time coming. "It's taken longer than any of us thought that it would for a whole variety of reasons. But we're here now, and that's important," he said.
If the renovations go as planned, the Police Department could move into its new headquarters by late 2023.
Chief Jason Lando thanked the Aldermen for their decision. "I'm the new guy in town. I don't take any credit for this. There's a lot of people that came before me to lay the foundation for this. So we kind of took it across the finish line,' he said.
By Kevin McManus