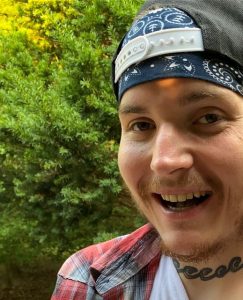 The Sheriff's Office is asking for the public's help to locate a missing Frederick man.
Frederick, Md. (FCSO) – Daryl Todd Stottlemyer – age 27 – approximately 6-foot-1 and 230 pounds with brown hair and hazel eyes.
Daryl was last seen on Oct. 16 at the 400 block of Grant Place in Frederick. He was last seen wearing a flannel shirt, jeans, and has gages in his ears.
Stottlemyer has a noticeable tattoo of barbed wire around his neck and has identifying scars to include an X on his forehead and a scar on top of his head from surgery.
If you have any information, call 301-600-1046 and reference case # 21-118725.