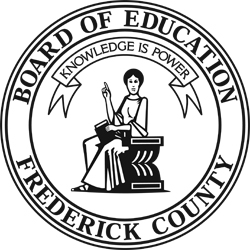 One would raise starting salaries to $15 per hour.
Frederick, Md (KM) The Frederick County Board of Education Monday night took some actions which were designed to ease the School System's staff shortage. One was increasing the minimum starting salary to $15 per hour.
The passing motion was made by Board Member Jason Johnson. "I think this pay scale will get us in the door, make us competitive, and help keep staff and retain staff,:" he said.
His colleague, Brad Young, said the School System should consult with its employee unions before taking such action. "I would rather seek it flushed out with out associations to say 'what do you need? Where the behind needs? What are the issues that are there,'" says Young.
He also questioned where the money would come from.
Board Member Liz Barrett had proposed the minimum wage be increased to $20 per hour. "To me, the problem we're trying to solve is living wage," she said. "And we're trying to solve the fact that we are massively understaffed in our support positions. And it's because people don't want to come and do a job where they're not compensated."
Other actions taken by the Board of Ed include:
*Providing incentives to hire bus drivers and food service workers;
*Increase substitute pay by $3:
* Remove payment for fingerprinting services effective December 1st, 20921, and reimburse those employees who paid for fingerprinting between July 1st, 2021-November 30th, 2021;
* Professional development will be on a voluntary basis unless mandated by law;
* School System offices will be closed during Winter Break and Spring Break to allow staff to focus time on priorities.
* The School System's offices will close two hours early on Thursday, January 13th, Tuesday, February, 22nd, and Friday, March 25th to provide additional time for staff.
These and other proposals were developed by School System staff following last week's meeting where the Board heard from employees on how staff shortages have impacted local public schools.
By Kevin McManus