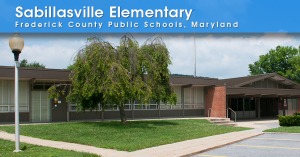 It had been slated for closure due to declining enrollments.
Frederick, Md (KM) There's new life for the Sabillasville Elementary School building. During Monday's meeting, the Frederick County Board of Education decided to make it a charter school. Sabillasville Environmental School will have a curriculum centered around agriculture and the environment.
The passing motion was made by School Board member Jason Johnson. "Farming and agriculture is the heartbeat of Frederick County," he said. "And I'm actually pretty jazzed about what you guys are going to be doing."
His colleague, Brad Young, also expressed support. "We're very confident that the agricultural and the farming community and the community in general will be very receptive to this type of school so I'm supportive of it," he said.
Earlier this year, the Board of Education voted to close Sabilllasville Elementary School and transfer its students to other schools due to declining enrollments. But the Board reversed its decision.
An effort by citizens in that area, led by Alisha Yocum, the President of the Sabillasville PTA, worked to keep the school open. "And I think we should be celebrating the fact that we have a group of people who not only want to change the building, but keep their community together," said Board Member Liz Barrett.
The Sabillasville Environmental School will be operated by an outside firm, but the School System will continue to own the building.
Jay Mason, the President of the Board of Education, cast the lone "no" vote against the charter. He said he was concerned that this could set a precedent for the future when the Board of Ed might be considering the closure of another school due to declining enrollment. "We do have some schools with lower enrollment which could potentially in the next five years come up to this decision," he said. "If we decide to make this school a charter, then we just set ourselves up for a completely different board to have to approve a charter."
This new charter school is expected to begin operations after the current 2021-22 academic year is completed.
By Kevin McManus