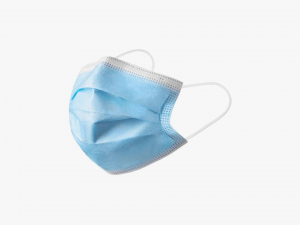 The Health Department says it's following CDC guidelines.
Frederick, Md (KM) – Masks are being recommended to be worn indoors, but not mandated in Frederick County in order to prevent the spread of COVID-19. . That's according to a statement from the local Health Department which says it's following guidelines from the Centers for Disease Control and Prevention.
On its website, the CDC recommends everyone two years of age and older wear a mask when indoors where COVID-19 rates have been substantial or high for seven consecutive days. The Health Department says Frederick County has had a substantial or high community transmission rate since the beginning of August, 2021.
This recommendation comes from the County Board of Health, which met Tuesday night. It will remain in effect until the community transmission rate drops below substantial for seven days in a row.
The Board of Health consists of the County Health Officer, the County Council and the County Executive.
By Kevin McManus