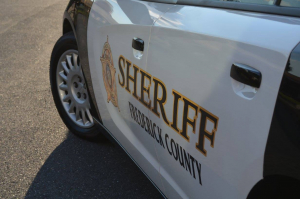 A woman claims someone drugged her at Champion Billiards.
Frederick, Md (KM) An investigation is underway into an incident last Saturday. The Frederick County Sheriff's Office says a woman spoke with a deputy on Monday, November 29th saying she believed someone drugged her while she was at Champion Billiards at 5205 Buckeystown Pike.
Authorities say between the day of the event and the day it was reported, the victim put up a video on the social media site TikTok, stating she had been "roofied' at Champion Billiards. That's where someone places a drug in another person's drink, which leaves the victim sleepy, weak, confused and careless. It usually kicks in within 30-minutes and last for several hours.
Since she posted her video, there have been 200 comments on TikTok regarding that incident, with other women claiming they too were drugged. .
According to Dictionary.com, "roofied" is defined as dosing a person with a drug, usually hiding in a drink. The term comes form the drug Rohypnol.
"Investigators are taking this incident seriously and actively looking in to all the leads," said Lt. Andy Crone, Commander of the Sheriff's Office Criminal Investigations Section, in a statement. "It should be noted that since this incident was initially brought to our attention, Champion Billiards has fully cooperated with the FCSO."
Anyone who has information on this incident is asked to contact Detective Zachary Sanders at the Sheriff's Office at 301-600-1046.
By Kevin McManus