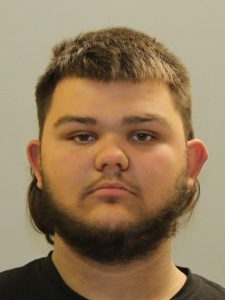 Nobody was injured.
Frederick, Md. (NS) – A Linganore High School student was arrested for threatening another student with a knife.
Frederick County Public Schools report on Thursday around 9 a.m., 19-year-old Reese Wilson threatened another student at knife point in a classroom.
The victim notified a School Resource Officer who immediately removed Wilson from the classroom. No students were injured.
Officials say Wilson has cooperated with police and confirmed that he did threaten another student with a knife.
The weapon has been turned over to the school administration.
Wilson was arrested and has been taken to the Frederick County Adult Detention Center where he is being held on charges of 1st and 2nd degree assault, reckless endangerment, and possession of a deadly weapon on school property.