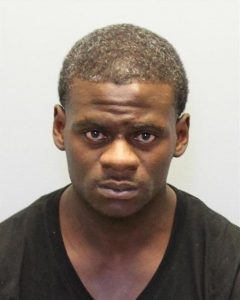 She was able to text a family member who contacted police.
Hagerstown, Md. (NS) – A Hagerstown woman was held against her will at gunpoint in an apartment.
On Thursday, around 6 p.m., Hagerstown police responded to 136 South Potomac Street for a report of a woman being held at gunpoint. Police say the man with the gun was the victim's ex-boyfriend 29-year-old Andre Eugene Whitley.
The victim told officers that Whitley held her against her will in the apartment for around 2 hours, and that he said if anyone came to help, he would shoot them.
She was able to text a family member who contacted police.
When officers arrived, Whitley fled and was arrested.
Police said when he was arrested he possessed suspected crack cocaine and marijuana, but was not carrying a gun. After an extensive search with a canine unit, police were led to the hidden gun which was fully loaded.
Upon obtaining a search and seizure warrant for Whitley's car, officers found 9 vials of marijuana, 33 capsules of crack cocaine, 42 capsules of fentanyl, and 15 rounds of ammunition.
Whitley is prohibited from possessing a firearm due to previous convictions in Maryland. He is charged with 1st degree assault, false imprisonment, possession with intent to distribute narcotics, and other offenses.