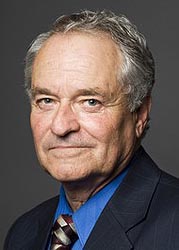 Delegate Cilliberti chosen as chairman, Delegate Kerr as Vice Chair.
Frederick, Md (KM) During their public hearing on Saturday, members of the Frederick County Legislative Delegation elected new leadership. Delegate Barrie Cilliberti (R) was chosen as the Chairman of the Delegation, and Delegate Ken Kerr (D) was picked as Vice Chairman.
This continues a practice among an evenly split delegation, where each year a Republican and Democrat are chosen for leadership roles.
The purpose of Saturday's; hearing was to gather input on the Frederick County Legislative Package for 2022. But lawmakers also discussed a US Department of Justice report which concludes that Frederick County Public Schools violated federal law when it restrained and secluded students with disabilities who acted up in class. Delegate Carol Krimm called it "very upsetting.'
She also said she believes in local control when it comes to the public school system. "But the state provides hundreds of millions of dollars a year for funding for public schools. And we also provide tens of millions of dollars every year for public school construction. So we have a vested interest here in how this system is run," Krimm said. She called for an inspector general at the Board of Education to review this situation, "and any other situations" in the school system
Delegate Jesse Pippy said he found the report "very troubling." "I'd like to have someone from the School Board come before us and answer some questions," he said. "I don't want to get third-hand information from the US Attorney, who I also served with, Delegate Barron. But I'd like somebody before this delegation over the next few weeks so they can answer some questions from us."
Erek Barron is the current US Attorney whose a former state Delegate.
The report released last week said 125 students with disabilities were restrained and secluded during the school years between 2017–2020. The School System performed 7,253 seclusions and restrainings, and 34 of those students were secluded or restrained more than 50 times each.
Federal officials say these seclusions and restraining took place at Lewistown and Spring Ridge Elementary Schools, and the Rock Creek School.
At Saturday's meeting, State Senator Ron Young, whose a former elementary school teacher, said he's not justifying what happened as a good thing, but we need to protect teacher as well as students. "There were times when a child acted up, disturbed the entire class, fought. There have been cases where teachers have been hit and bitten, and something needs to be done," he said.
Young said it's important to come up with solutions for this problem. "I know that there have been estimates to take these children out and put them in special programs that could cost $25-million,": he said. "So that $25-million either comes away from educating the other children, or we spend $25-million more, or we find some solution in between."
Delegate Pippy said Superintendent of Schools Dr. Theresa Alban should be invited to any meeting with the Delegation to discuss this issue.
Also on Saturday, State Senator Michael Hough introduced a proposal to raise the Sheriff's salary from $125,000 annually to about $173,000. That would make the compensation similar to what is paid to the sheriffs in Harford and Charles Counties. "Harford County is a county similar size to ours," he said. "Their sheriff is a full-service sheriff, meaning they don't have a county police force."
Hough said it would also tie the Frederick County Sheriff's salary to that of a Lieutenant Colonel in the Maryland State Police.
The Frederick County Sheriff's Office is a full service agency, providing patrol and criminal investigation services, along with managing the county jail, providing court house security and serving court papers. Montgomery County, and other larger jurisdictions such as Howard, Prince George's, Anne Arundel and Baltimore Counties, have their own police departments which do their own patrol and criminal investigative work. The Sheriff's Office in these counties has a much smaller role than in Frederick County.
"We are a fast growing county. We're an expensive county, and these are public safety positions,:" Hough continues. "These are very important positions and I want to make sure we have top notch people in them."
If this proposal passes the General Assembly, the new compensation won't take affect until after the 2022 election.
State Senator Ron Young says the last time Frederick County's Sheriff received a pay raise was in 2014. "Whatever we do, we have to be fair to the job, not whose holding it because whose holding is going to change at some point: this election, next election, somebody retires," he said. "When we evaluate it, we've got to look at the job, not the person."
Senator Hough also said raising the Sheriff's salary could encourage the county to increase compensation for the deputies and the civilian employees. "But I do think that as far as that would that help salaries and wages within the Sheriff's Department; I think it would because it makes a better argument that if you bump the Sheriff up, his number two is number three. Therefore, there's a better justification to bump theirs up, the receptionist and everybody else," he said.
Due to the COVID-19 pandemic, access to Winchester Hall in Frederick is restricted, and citizens who wanted to testify to legislators in person on Saturday couldn't do so. They had to call in. But residents may get that chance. The Delegation agreed to hold another hearing before the start of 2022 General Assembly Session. The motion, made by Delegate Dan Cox, would let citizens speak on any topic, including the County's Legislative Package, the state's vaccine requirements and the local school System.
No date, time or venue was established. As part of their motion, legislators agreed to consult with Frederick County Health Officer Dr. Barbara Brookmyer, for guidance on how to hold their meeting and be safe from the COVID-19 virus.
The 2022 Maryland General Assembly convenes on Wednesday, January 12th.
By Kevin McManus