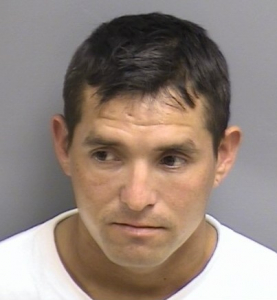 Sheriff's Office says he was turned over to federal authorities.
Frederick, Md (KM) A Frederick man was arrested on 1st- and 2nd-degree assault, reckless endangerment, home invasion and other offenses. Ermelindo Nolasco, 37, , was taken into custody by Frederick Police on Wednesday.
The Sheriff's Office says Nolasco was placed on a detainer by the US Immigration and Customs Enforcement. Nolasco had his initial appearance before a District Court Commission, and was released on his own recognizance. But was then transferred to ICE custody.
In a statement, Sheriff Chuck Jenkins gives credit to the agency's participation in the federal 287g program. "This is a prime example of a situation where a non-citizen alien in the United States illegally is charged with serious crimes of violence and is released o0n their personal recognizance without any bond or assurance to appear in court," he says.
"Without the 287g program in the detention center and subsequent ICE detainer placed on the defendant, he would be simply released back into the community," The Sheriff continues. "This is the real public safety value of the program, keeping the community safe from violent non-citizen offenders."
By Kevin McManus