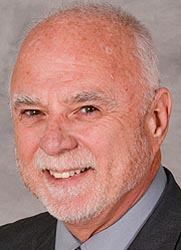 They have to do with seizures in school and unclaimed properties.
Frederick, MD (KB) – Ahead of the upcoming 2022 Maryland General Assembly, Frederick County Delegate Ken Kerr said he hopes that labor shortage, cybersecurity, and elder care will all be addressed.
"The regulations for nursing homes and assisted living facilities haven't been updated in over a decade, with the families' inability to visit their loved ones during COVID, that was really heartbreaking," explained Kerr. "Also the labor shortage, those are a couple of things that became really obvious over COVID."
Kerr also said he's sponsoring two bills. He said this is the third year they will be introduced during the General Assembly.
The first has to do with how properties come to be unclaimed. The second involves seizure-safe schools.
"One in ten people are going to have a seizure before age 25," said Kerr. "If you consider that kids spend one out of every two days a year in school, the likelihood that a first unexpected seizure will occur in school is really high."
Kerr said seizures can be a terrifying experience for everyone involved. He said his bill will ensure that all teachers and school staff are made aware of the symptoms of a seizure and how to provide initial aid to a student.
Lastly, Kerr discussed adult-use recreational cannabis.
"I do support it, all of our neighboring states have implemented it and they are reaping the benefits of the added tax revenue," stated Kerr.
Kerr said he also believes that maintaining and improving medical cannabis operations here in Maryland is important.
"Cannabis has been shown to help a lot of people with several conditions; PTSD, chronic pain, wasting syndrome," he said. "We should have someone familiar with the strains and the appropriate use and the appropriate dosing that can counsel someone hoping to use cannabis as a medicine."
The 2022 Maryland General Assembly will begin on January 12th.