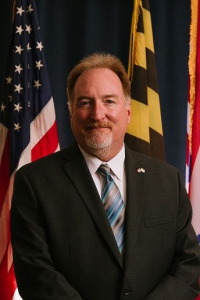 If passed, it would expand the eligibility for this credit.
Frederick, Md (KM) – The eligibility for property tax credits in Frederick County for uniformed members of the armed forces could be expanded if a bill proposed by Councilman Steve McKay is approved. McKay introduced the measure during Tuesday's County Council meeting.
"This includes active duty, retired and honorably discharged service members who also have a service-connected disability,": he says.
It would also include a surviving spouse who is 65 years of age or older who has not remarried. "The bill will remove the income means test that's currently in place," he says. "And it will raise the home value threshold to $500,000 upon which the property tax credit is levied."
McKay says this bill will add new populations of individuals who are not ineligible. This follows action take by the State Legislature, he says.
The Council is expected to take up this bill sometime in 2022.
By Kevin McManus