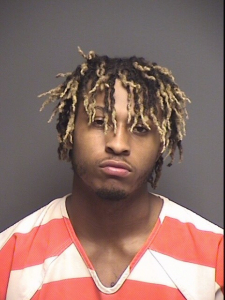 Prosecutors say Richard Cartnail III killed Tykerria Dawson
Frederick, Md (NS) – The murder trial for Richard Cartnail III of Frederick, accused of killing his girlfriend, began Tuesday in Frederick County Circuit Court.
Frederick County State's Attorney Charlie Smith said they started by sitting 12 jurors and 2 alternates.
"The murder victim, Tykerria Dawson, was 17. She had just graduated from high school, she was murdered on June 27th of 2020. She was actually planning on having her 18th birthday party that weekend," said Smith.
Police found Dawson with 3 gunshot wounds to the head.
Smith said she was in a relationship with Cartnail.
The victim's family said they last saw her before she went to see Cartnail, but Cartnail claimed Dawson came to his house and left.
"Investigation revealed that Ricky had been texting her, they had been fighting for a long time… there was a 1:30 a.m. report of gunshots in the area where the body was ultimately found," Smith said.
He said security cameras saw people leaving the crime scene, texts from Cartnail reference a gun, and DNA evidence from the scene matched Cartnail.
More witnesses will be called to the stand today.