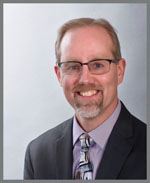 Mayor, Aldermen take oaths of office.
Frederick, Md (KM) A crowd of people looked on Thursday morning at the Weinberg Center as Frederick Mayor Michael O'Connor took the oath of office for a second term as the city's chief executive.  He was re-elected  last month.
"Four years ago, I stood on this stage and I spoke of being honored and humbled to accept this responsibility," O'Connor said in his inaugural address. "I am no less overwhelmed of the confidence placed in me by the voters of this great city."
In other comments, the Mayor spoke about how his Administration acted last year following disturbances in other cities after the death of George Floyd at the hands of a Minneapolis police officer. "I am proud, early in the 62nd Administration, prior to those national conversations, we made the conscious commitment to enhance diversity, inclusion and advancement in city operations, and evaluate how city dollars are spent to support minority and women-owned businesses," he said.
O'Connor said those policies will continue in his second term. "I look forward in the 63rd Administration to building on that work through our new equity program office, and the implementation of the recommendations of the disparity study, thereby modernizing our purchasing practices to afford greater opportunity to many who have perhaps been offered an invitation to the party, but not a seat at the table," he said.
In other comments, O'Connor said his administration will continue to invest in infrastructure, and will be part of the opening a new police department headquarters.
Also taking their oaths of office were Incumbent Aldermen Kelly Russell, Donna Kuzemchak, Derek Shackelford and Ben MacShane, and newcomer Katie Nash.
As part of the ceremony, the new Mayor and Board of Aldermen held their first public meeting. Members unanimously elected Alderwoman Katie Nash as President Pro Tem. "A lot of folks over the last month or so have said 'are you excited,'" Nash said. "If you know me, being exciting is sort of a natural state. I'm excited. I'm so very grateful."
She said she was impressed with how the 62nd Administration has dealt with the COVID-19 pandemic.
The President Pro Tem chairs meetings of the Board of Aldermen in the absence of the Mayor.
By Kevin McManus