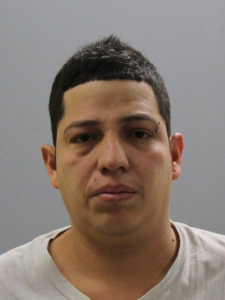 He's been turned over to federal immigration authorities.
Frederick, Md. (KM) A suspect arrested on Monday by Frederick Police is now in the custody of US Immigration and Customs Enforcement. Juan Chica-Pereira, 29, of Frederick.  is charged with three counts of 2nd-degree assault, assault on police officers, resisting arrest, possession of cocaine, possession of a controlled dangerous substance (fentanyl) and possession of paraphernalia.
The Sheriff's Office says Chica-Pereira has been placed on a detainer from ICE following his arrest.
During his initial appearance before a District Court Commissioner, Chica-Pereira was released on personal recognizance, and then turned over the ICE.
Sheriff Chuck Jenkins credits the 287g program for getting this individual off the streets. It allows deputies to determine the immigration status of those who are arrested. "This is yet another example of a non-citizen alien committing violent crimes, in this case, assaulting law enforcement officers, drug crimes, and driving while intoxicated," Jenkins says in a news release from the Sheriff's Office. "He would have been released back to the streets, if not for the 287g program at the jail."
By Kevin McManus